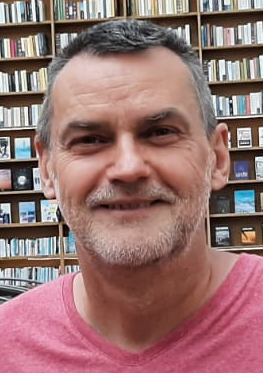 Robert Kotrys, Ph.D.
Senior Specialist
| | |
| --- | --- |
| Tel.: | +48 616653914 |
| E-mail: | robert.kotrys(at)put.poznan.pl |
| Consultations: | Monday 8:00-9:30 |
| Room: | 206 |
Robert Kotrys received his M.Sc. and Ph. D. degrees in Telecommunications from the Poznań University of Technology, Poland, in 1992 and 2001, respectively. Since 1992 he has been working in the Faculty of Electronics and Telecommunications, Poznań University of Technology.
He is engaged in research and teaching in the area of telecommunication mobile systems and wireless networks, Internet and intranet technology and distance learning technique, tools and concepts. He participates in research grants funded by national authority as well as in several international projects funded by European Union. The latest EU projects are: InCert and Train2Cert.
He has published several papers which have been published in communication journals and presented at national and international conferences.